Quality Used BMWs for Sale in Minnetonka, MN
Looking for a top-notch used BMW? Look no further than BMW of Minnetonka. Our dealership features a wide array of used BMWs to meet your unique needs and preferences, regardless of your budget or lifestyle. Our selection includes a variety of models, years, trims, and mileage options that meet our high standards of quality. If you're looking for an extra level of assurance, we also offer Certified Pre-Owned BMWs that come complete with special benefits and a CPO warranty. Keep reading to discover the advantages of purchasing a used BMW from BMW of Minnetonka, and feel free to contact us with any additional questions or to schedule a test drive!
Benefits of Buying Used
Buying a pre-owned BMW is a great way to save on your monthly car payments, especially when you take advantage of our Pre-Owned Vehicle Specials. Read below to discover the many other benefits of buying a used BMW from BMW of Minnetonka:
Avoid major depreciation: Because most new cars lose value rapidly during their first few years on the road, opting for a pre-owned model will help your investment go further. Your investment will depreciate slower due to already having lost a majority of its value within the first five years. For instance, new vehicles already start at a premium and can lose up to 30% of their value within the first year alone.
Lower Sales Tax: Most states have a straight percentage on auto sales. For example, if you pay $10,000 for your vehicle and have a 6% sales tax in your state, that's an extra $600 in-state sales tax. By paying less for a used vehicle, you can plan on spending less on sales tax!
Lower Insurance: Used vehicles are typically easier to service and less expensive to fix, which could end up helping lower your insurance rate since they have more options and don't have to stick to the requirements of a new car's warranty.
Enjoy limitless options: With such a great variety of models available in the CPO market, you can secure the keys to the model of your dreams for far less. You may even be able to find models that are no longer in production or even be able to afford a specific vehicle that would be otherwise out of your budget if it were fresh off the lot.
BMW Certified Buying Benefits
Experience the benefits of owning a BMW at a reduced cost by purchasing a Certified Pre-Owned BMW from BMW of Minnetonka today. Rest easy knowing that each Certified Pre-Owned BMW has been fully inspected and approved by a team of BMW-trained technicians, Service Managers and Pre-Owned Managers, and is backed by BMW of North America, LLC. Don't forget to check out our Certified Special Offers for even more great savings! Additional benefits of choosing a Certified BMW include:
4-year / 50,000-mile warranty
Roadside Assistance 24 hours a day, 365 days a year
All repairs completed with Genuine BMW Parts
Special financing offers from BMW Financial Services
Vehicle History Report provided at no cost
Three months of SiriusXM Satellite Radio
Covered by BMW Roadside Assistance for up to six years
---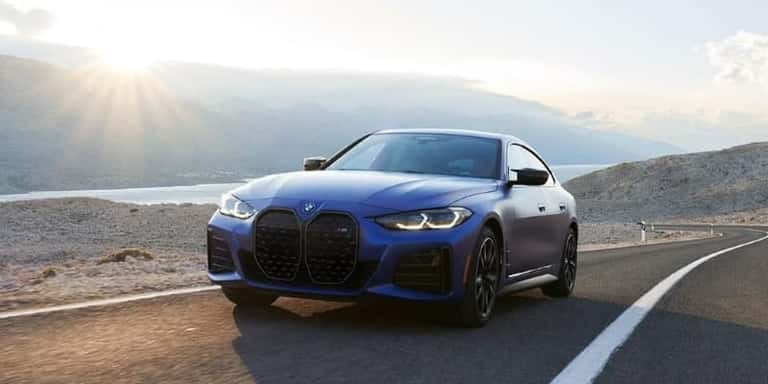 Visit BMW of Minnetonka Today
No matter what kind of used car you are looking for, BMW of Minnetonka is sure to have the perfect model for your budget and lifestyle demands. Once you've found the car for you, head on over to BMW of Minnetonka's Finance Center. Our finance experts are here to assist you with whatever you may need and can set up a payment plan that works best for you! You can even Apply for Financing online and save time at the dealership. We look forward to serving you at BMW of Minnetonka!
---
Contact Us
We would love to hear from you! Please fill out this form and we will get in touch with you shortly.